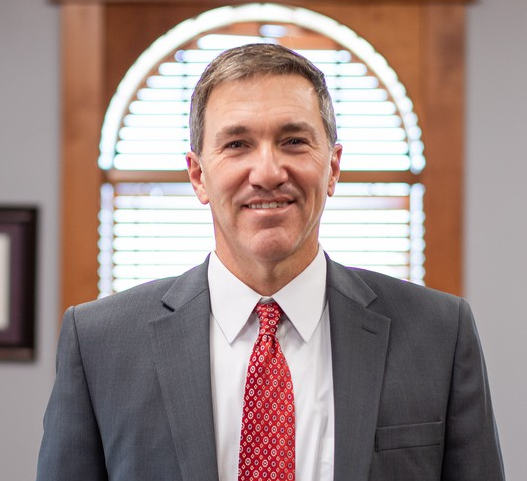 Superintendent
Dr. Jared Cleveland
January 2022 | COVID-19 Update
Dear Springdale Family,
I'd like to recognize and thank all of you for your hard work and dedication. This week has required an incredible level of flexibility from our entire staff, and you've once again demonstrated your professionalism as you have throughout the COVID-19 pandemic.
We have staff members who've tested positive for COVID-19, and I hope you all experience a speedy recovery. You're all missed within your schools and buildings. Thank you to our COVID-free staff members, who are working hard to take care of our students during staff shortages. Your efforts haven't gone unnoticed. All certified and classified staff have demonstrated tremendous resiliency.
The challenge of educating students is going to remain high in the weeks ahead. Our commitment to ensuring continuity of operations for all our schools is a priority now more than ever, and each one of you are critical to making that happen. Thank you for your efforts as we continue to emphasize student learning and work toward the remainder of the school year.
I'd like to encourage you all to rest over the upcoming holiday weekend so you're healthy and prepared for the road ahead. I understand things are unpredictable right now and am committed to remaining in communication with all of you as we experience these challenges together.
Sincerely,
Jared A. Cleveland, Ed.D.

Superintendent

Springdale Public Schools
Estimada familia Springdale:
Me gustaría reconocer y agradecer a todos ustedes por su arduo trabajo y dedicación. Esta semana ha requerido un increíble nivel de flexibilidad por parte de todo nuestro personal, y una vez más ha demostrado su profesionalismo como lo ha hecho durante la pandemia de COVID-19.
Tenemos miembros del personal que dieron positivo por COVID-19, y espero que todos experimenten una pronta recuperación. Se los extraña a todos en sus escuelas y edificios. Gracias a los miembros de nuestro personal libres de COVID, que están trabajando arduamente para cuidar a nuestros estudiantes durante la escasez de personal. Sus esfuerzos no han pasado desapercibidos. Todo el personal certificado y clasificado ha demostrado una enorme capacidad de recuperación.
El desafío de educar a los estudiantes seguirá siendo alto en las próximas semanas. Nuestro compromiso de garantizar la continuidad de las operaciones para todas nuestras escuelas es una prioridad ahora más que nunca, y cada uno de ustedes es fundamental para que eso suceda. Gracias por sus esfuerzos mientras continuamos enfatizando el aprendizaje de los estudiantes y trabajando para el resto del año escolar.
Me gustaría animarlos a todos a descansar durante el próximo fin de semana festivo para que estén saludables y preparados para el camino por delante. Entiendo que las cosas son impredecibles en este momento y me comprometo a permanecer en comunicación con todos ustedes mientras experimentamos estos desafíos juntos.
Jared A. Cleveland, Ed.D.

Superintendent

Springdale Public Schools