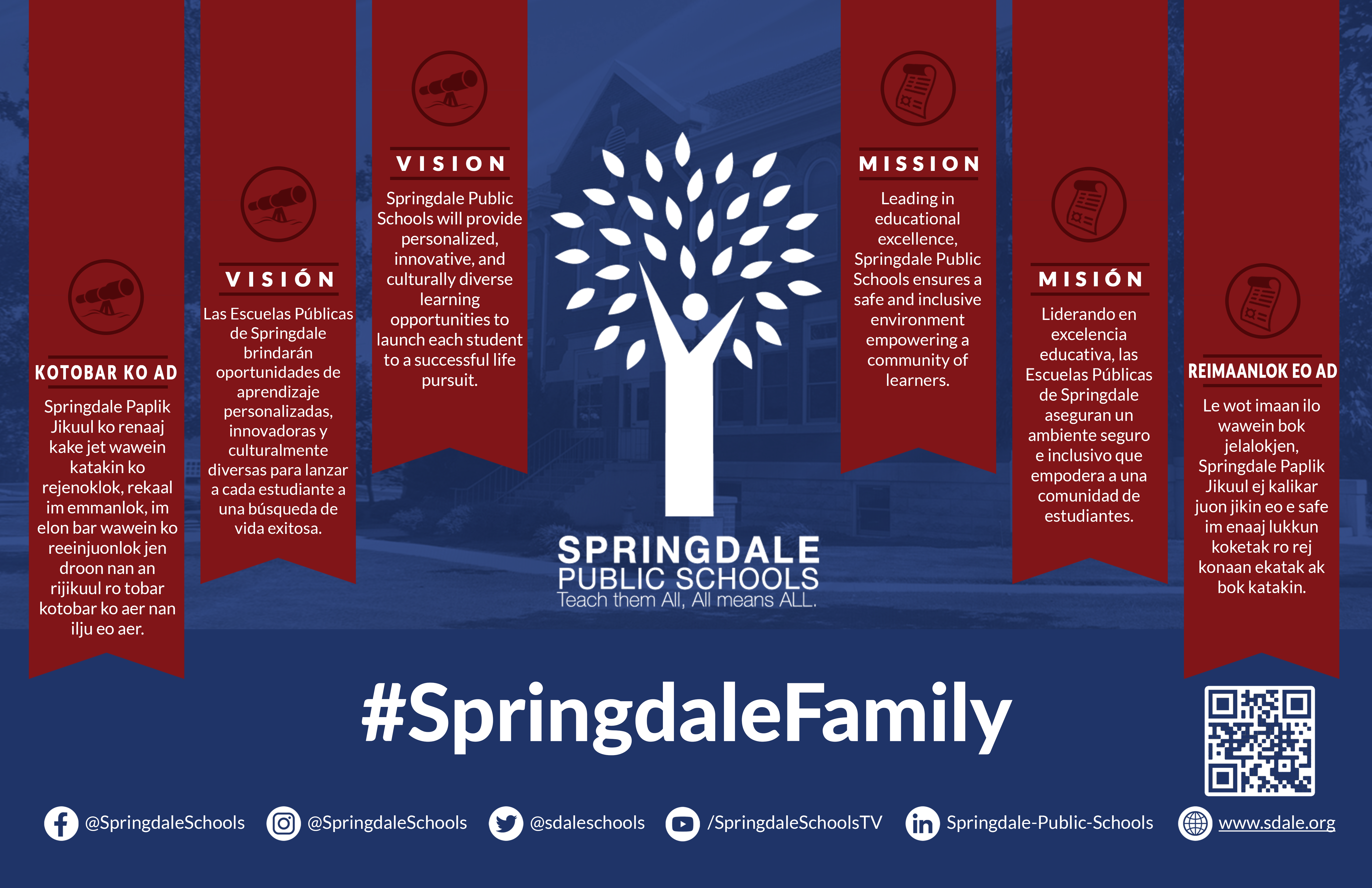 English | Spanish | Marshallese
Leading in educational excellence, Springdale Public Schools ensures a safe and inclusive environment empowering a community of learners.
Liderando en excelencia educativa, las Escuelas Públicas de Springdale aseguran un ambiente seguro e inclusivo que empodera a una comunidad de estudiantes.
JIBADBAD AK KOTOBAR KO AD
Le wot imaan ilo wawein bok jelalokjen, Springdale Paplik Jikuul ej kalikar juon jikin eo e safe im enaaj lukkun koketak ro rej konaan ekatak ak bok katakin.
Springdale Public Schools will provide personalized, innovative, and culturally diverse learning opportunities to launch each student to a successful life pursuit.
Las Escuelas Públicas de Springdale brindarán oportunidades de aprendizaje personalizadas, innovadoras y culturalmente diversas para lanzar a cada estudiante a una búsqueda de vida exitosa.
Springdale Paplik Jikuul ko renaaj kake jet wawein katakin ko rejenoklok, rekaal im emmanlok, im elon bar wawein ko reeinjuonlok jen droon nan an rijikuul ro tobar kotobar ko aer nan ilju eo aer.