Do you want to drive a bus?
We are always looking for quality drivers who want to be a member of our transportation team. Here's how!
Fill out an Application Inquiry form to find out more about the status of your application OR to request assistance with the application process.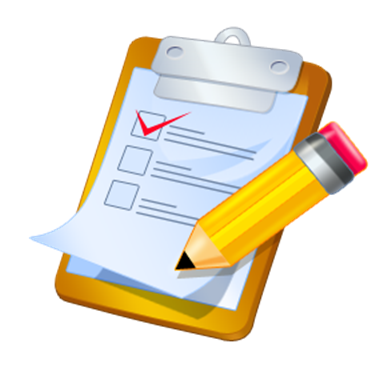 New Bus Driver Checklist
Follow the steps below to start driving for Springdale Public Schools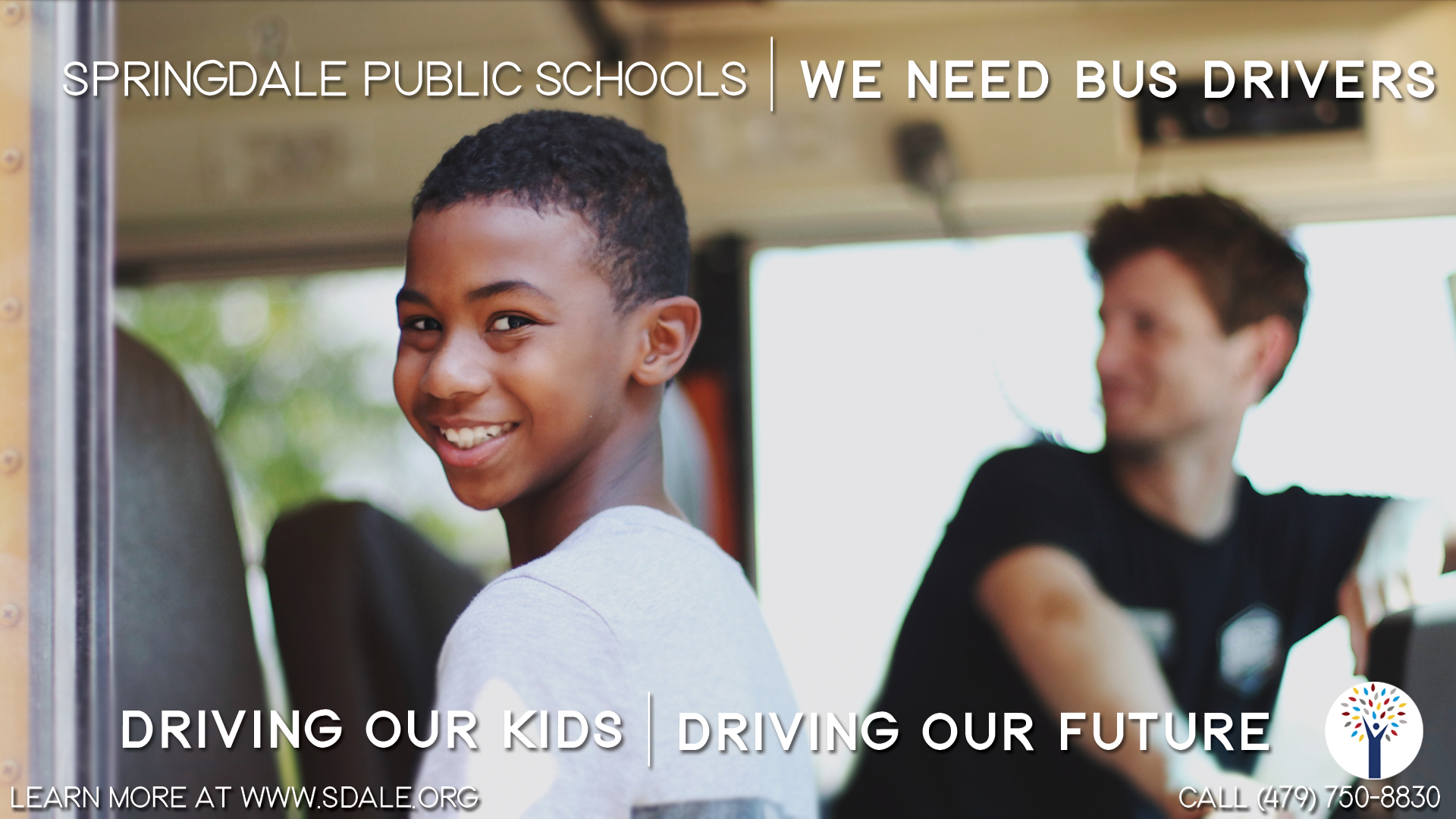 Step 2) Obtain a CDL Packet from the Local Revenue Office
Bring a copy of your Birth Certificate or Passport

Ask for the CDL School Bus Driver Packet. This packet will cost you $50 up front. Save your receipt to be reimbursed after you begin working for Springdale Schools.
Step 3) Memorize the Requirements for a Commercial Drivers License
Study Sections 1-5 and 10-13 of the Commercial Driver License Manual. See the following links for more study aid.
Step 4) Pass Written Exams
Travel to the Arkansas State Police Testing Site at 1120 W. Monroe Ave. Lowell, AR with the following materials:
Your CDL School Bus Driver Packet

Certified Copy of Your Birth Certificate

(If Applicable) Divorce Decree

(If Applicable) Green Card
Take the four part written exams at the testing site.
Exam Topics
Class B

Air Brake

School Bus

Passenger
Step 5) Turn In All Documentation
After passing the written exams, return to the Revenue Office with your packet and additional paperwork that the A.S.P. Testing Site provided
When filling out the self-certification sheet, check Type #E1

The Revenue Office will issue your Commercial Learner's Permit
Step 6) Notify the Springdale Schools Transportation Department
Contact Marcy Bagwell at the Springdale School District Transportation Office (479) 750-8830 and bring the following material to the Transportation Office at 1612 E. Emma Springdale, AR:
Your Commercial Learner's Permit

Your CDL School Bus Driver Packet

Your Current Driver's License

Your Social Security Card
The following checks and screenings will be scheduled at this time:
Pre-Employment Drug Test

DOT Physical

Criminal Background Check

Child Maltreatment Check
A training schedule will be set up or an Entry Level Driver course, which consists of Theory and Behind the Wheel Training. Entry Level Drivers Training will cover all State and Federal Guidelines required to obtain a Class B CDL.
Entry Level Drivers Training will be completed upon passing 80% of the Theory Exam and when the Behind the Wheel Trainer acknowledges proficiency in all skills required for driving a bus.
Step 8) State Driver's Test
You will then be scheduled with an A.S.P. or 3rd party examiner for the State Driver's Test.
After passing the test you will return to the Revenue Office to be issued a Commercial Driver's License.

This license will include Class B, School Bus, and Passenger endorsements.

Save your receipts to be reimbursed for your initial CDL after you start driving for Springdale Schools
Step 9) Submit Receipts for All Reimbursements
All reimbursements will be after you are employed by Springdale Schools and you will be paid for training, which is not a driver rate but at minimum wage. You must keep and turn in all of your receipts.