Virtual Learning VIA DTSOI - The Virtual Innovation Academy a Don Tyson School of Innovation
Learning should happen anywhere, everywhere and all the time. Students and families can personalize their learning pathway and course schedule with the Virtual Innovation Academy at Don Tyson School of Innovation, a part of the largest public school district in the state of Arkansas, Springdale Public Schools.
Any Arkansas student can enroll in VIA DTSOI. Students who enroll in the Virtual Innovation Academy will engage in a dynamic, evolving curriculum that is taught by highly qualified Springdale educators. Courses include direct teacher instruction, interactive projects and both synchronous (scheduled) and asynchronous (flexible time and pace) activities.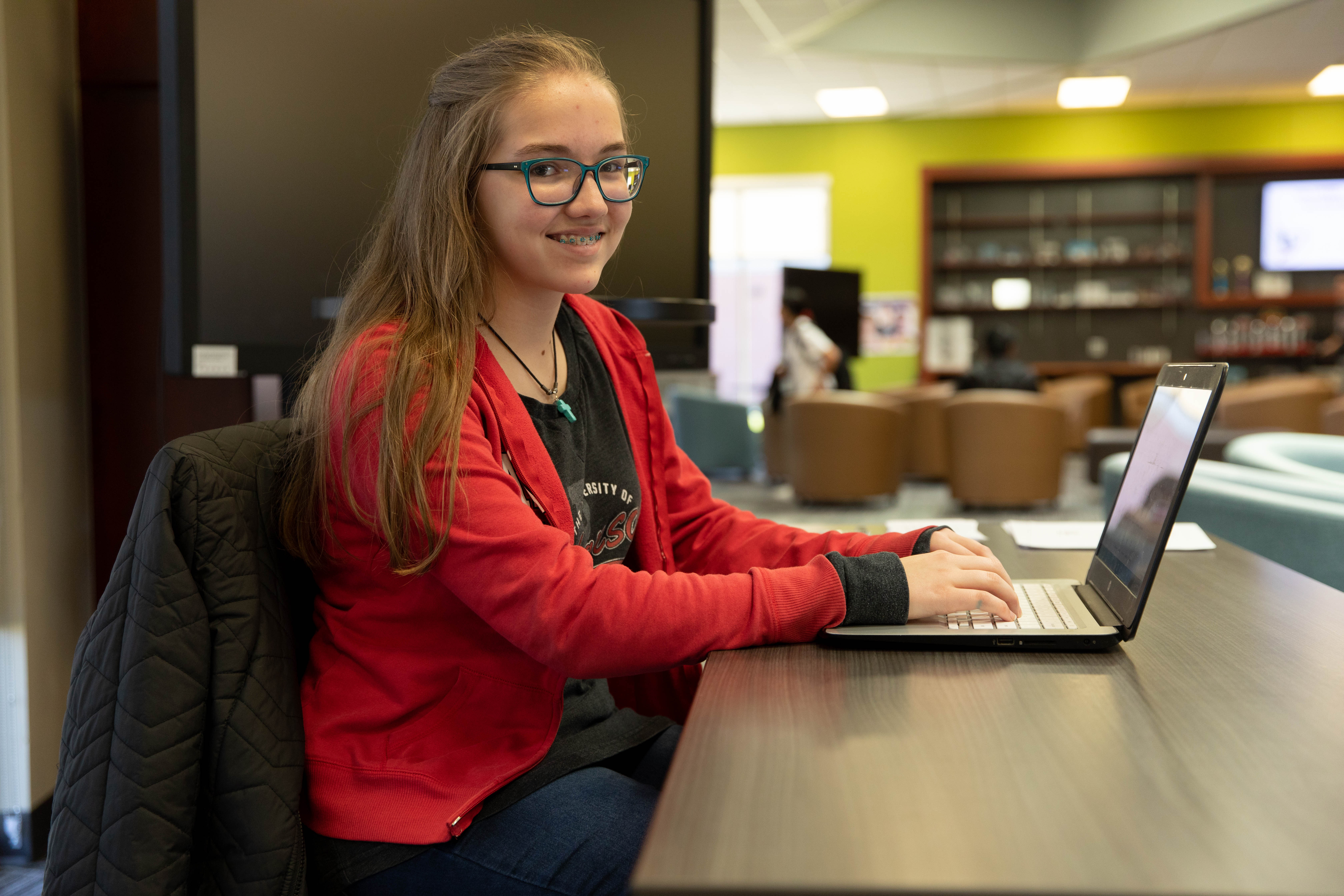 VIA students will have the opportunity to be involved in extracurricular activities, organizations and events that are offered to all students in Springdale Public Schools - including athletics, AP courses, performance-based fine arts events, NWACC and NTI courses and certifications, EAST and other technology-based programs and classes, interest clubs, and 'Real World Wednesdays'. There are a wide array of enrichment opportunities from which virtual students can choose.
Your pace. Your place.
#THECHOICE VIA DTSOI
Click here for more information.