DTSOI PAC Ribbon Cutting Ceremony
Dedication of the Pat Ellison Performing Arts Center
The Pat Ellison Performing Arts Center is named after Patricia A. "Pat" Ellison. Miss Ellison taught for 35 years as an Arkansas music educator. During this time, Miss Ellison was hired as the director of bands at Springdale High School and the coordinator of instrumental music for the Springdale School District, a position that she held for 23 years.
Throughout her career, Miss Ellison received numerous honors and awards including the 1975 American School Band Directors Association - Stanbury Award, 1977 and 1984 Tau Beta Sigma Outstanding Service to Music Award, 1991 Arkansas Bandmaster of the Year, and 1993 Springdale Teacher of the Year. Also in 1993, the Springdale High School band accepted an invitation to perform at the prestigious MidWest International Band and Orchestra Clinic in Chicago. She was inducted into the Arkansas Bandmasters Phi Beta Mu Hall of Fame in 2003 and ATU Hall of Distinction in 2007.

Pat was recognized in 2014 as Springdale Public Schools Education Foundation Retiree Cornerstone Recipient. She was the first female president of the Arkansas School Band and Orchestra Association and served as president of the Arkansas Bandmasters Association.
For Miss Ellison, it was all about her students and the music. Still today, her former students quote her famous motto "It's we…. not me." She encouraged each student to excel personally and musically. Awards and trophies were not the goal. Achieving one's best and being a good citizen came first.
Her legacy will live on in the thousands of students she has influenced over her career and this performing arts center, that is named in her honor, will serve as a beacon for future generations of young people who are also pursuing careers in fine arts.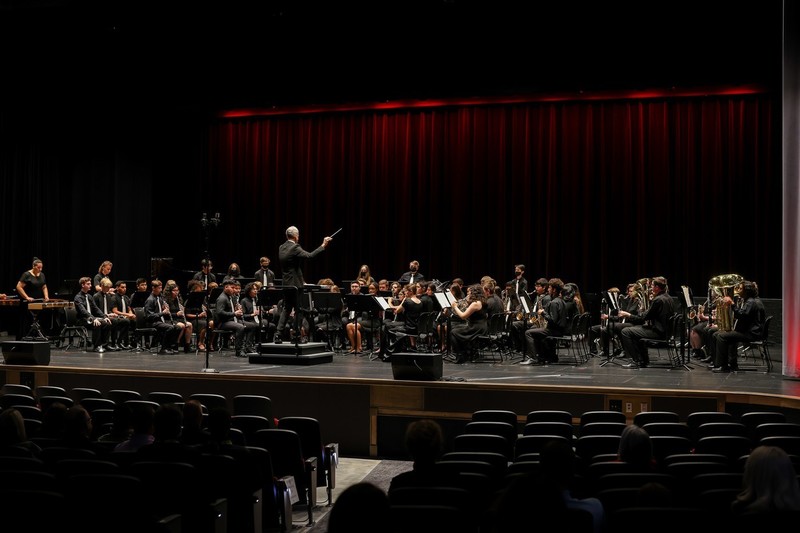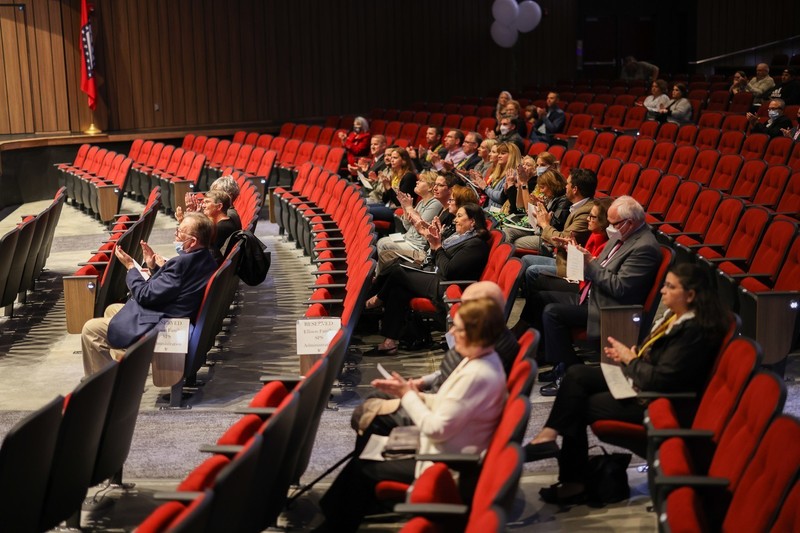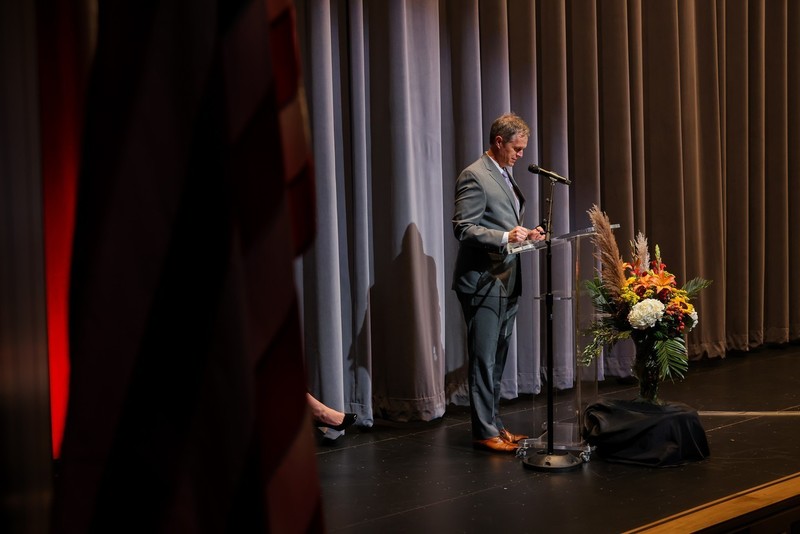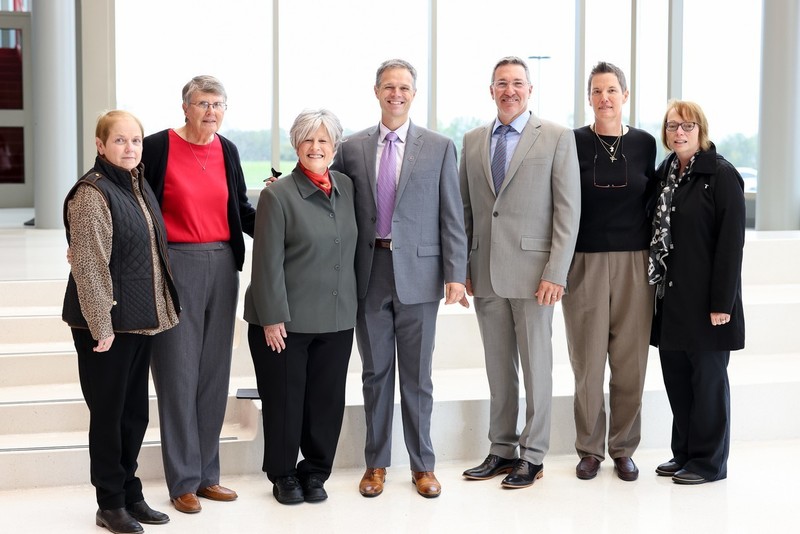 WATCH Dedication of the Pat Ellison Performing Arts Center
Click here for more photos of the event