The Springdale Family Literacy Program is the subject of the latest episode of Cafecito + Charla.
Did you know that the Springdale School District has a partnership with NWTI? Well, it is true! This is important to know because if you need to learn English, our district can help you. Join me as I speak with Maria, a student currently enrolled in our SFLP program. Tune in and get the details!
¿Sabía que el Distrito Escolar de Springdale tiene una asociación con NWTI? ¡Bueno, es verdad! Es importante saber esto porque, si necesita aprender inglés, nuestro distrito puede ayudarlo. Únase a mí mientras hablo con María, una estudiante actualmente inscrita en nuestro programa SFLP. ¡Sintonízate y obtén los detalles!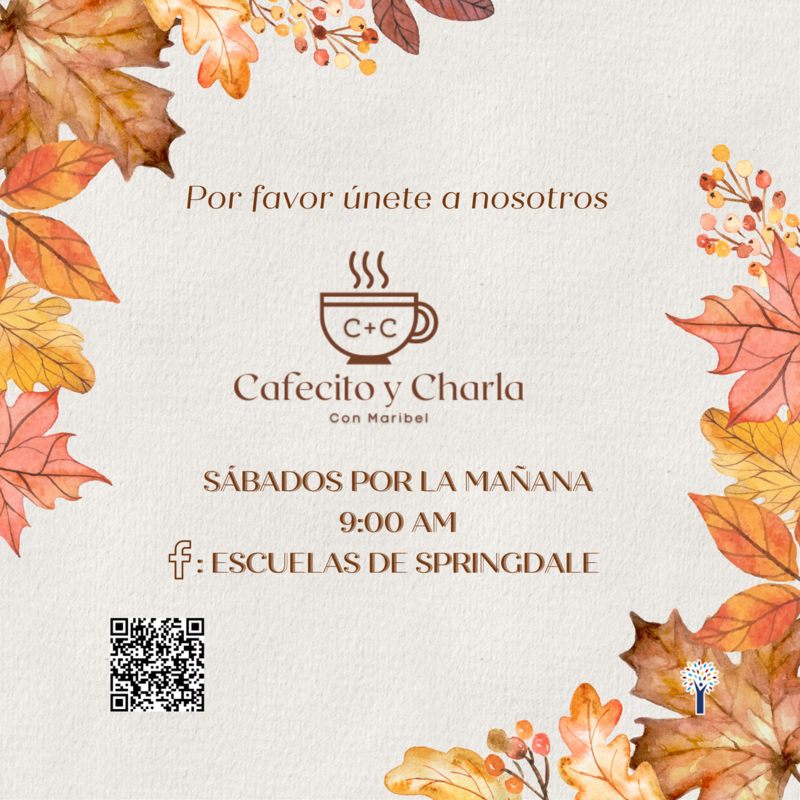 Click here for more information and for links to share with others!