The learning never stops in Springdale Schools. Summer school is in session at the Archer Learning Center!

Everyone is invited to the Tyson Foods and NWA Food Bank Host Protein Donation Tyson Foods is distributing 40,000 pounds of food – chicken wings and chicken breasts – at a community donation event at Charlie and Willie George Park in Springdale, 4023 Hylton Road, Springdale, AR 72764 Donations will be distributed in a drive-thru line in the parking lot adjacent to the tennis court near E. Don Tyson Parkway. Drivers are asked to make space in their trunk, back seat or truck bed for the donation to be placed. For more information: Melissa Williams Tyson Foods 479-652-0503 (on-site contact)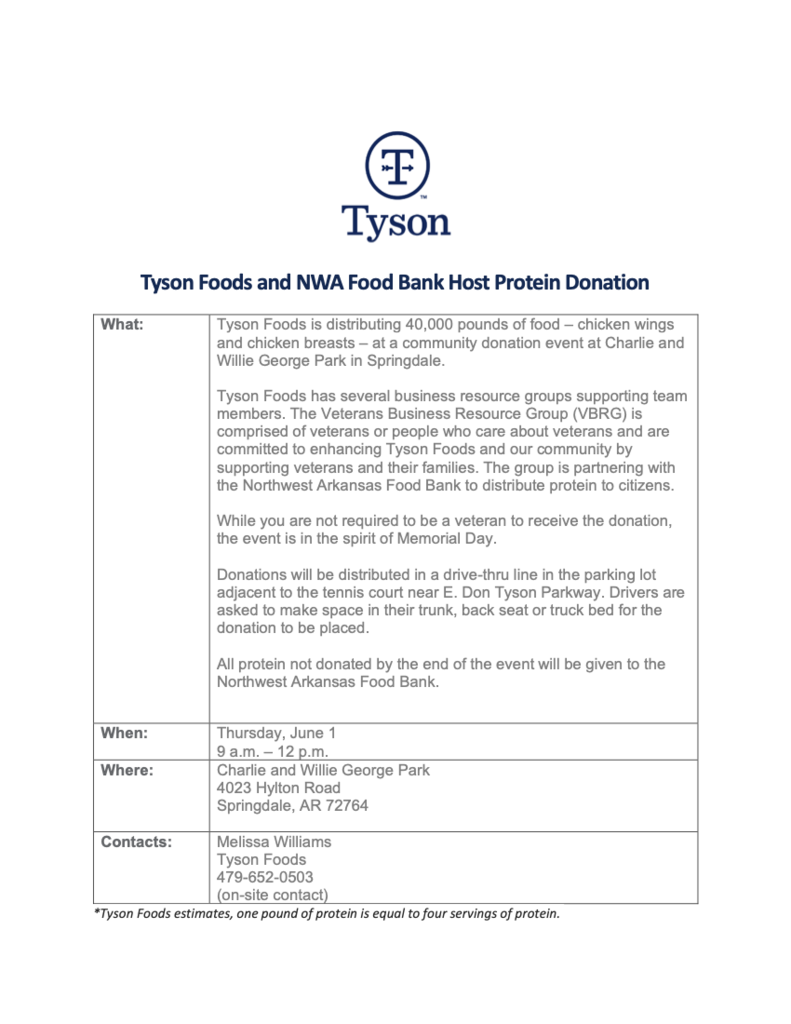 Have a great summer Springdale students! We can't wait to hear all about it when you get back!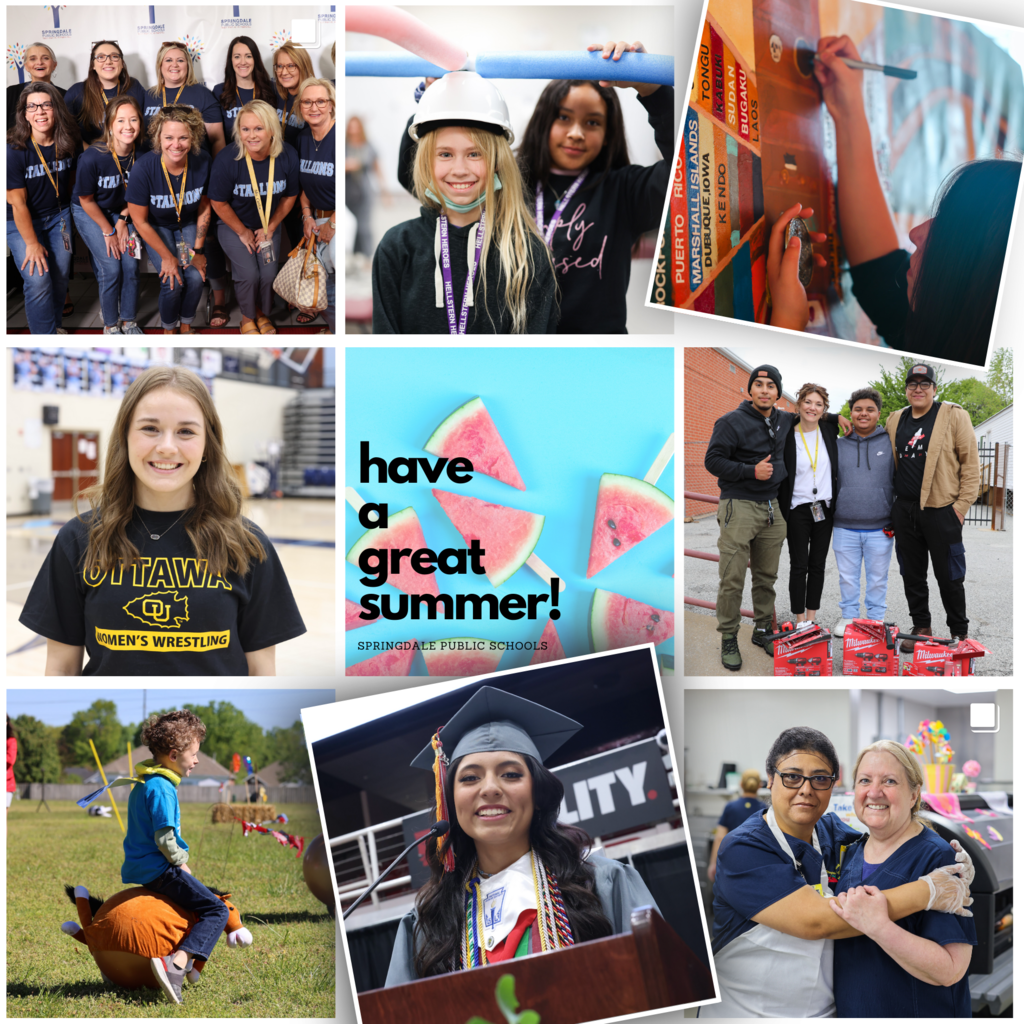 We've got a treat for you! Come downtown today to Shiloh Square from 3-5PM for FREE BBQ tacos. Served hot until they run out! Free food, swag & who knows what else. It will be worth it!! Then stay for a while and enjoy the crit race which kicks off at 4:30PM.

Don Tyson School of Innovation graduate Kaytlin Dwyer will focus on cultural understanding and empowerment when she competes June 3-10 in the Miss Arkansas scholarship pageant in Little Rock. "My biggest goal is to inspire others within the community and across Arkansas to embrace cultural diversity and to create a society where people feel they have a purpose and belong," Dwyer said. Dwyer, 18, said she qualified for the pageant when she was crowned Miss Ozark Highlands on Jan. 21 in Clarksville.
https://www.smore.com/gpv36


Congratulations Class of 2023 for all your achievements and successes this year! We are proud to be #SpringdaleFamily!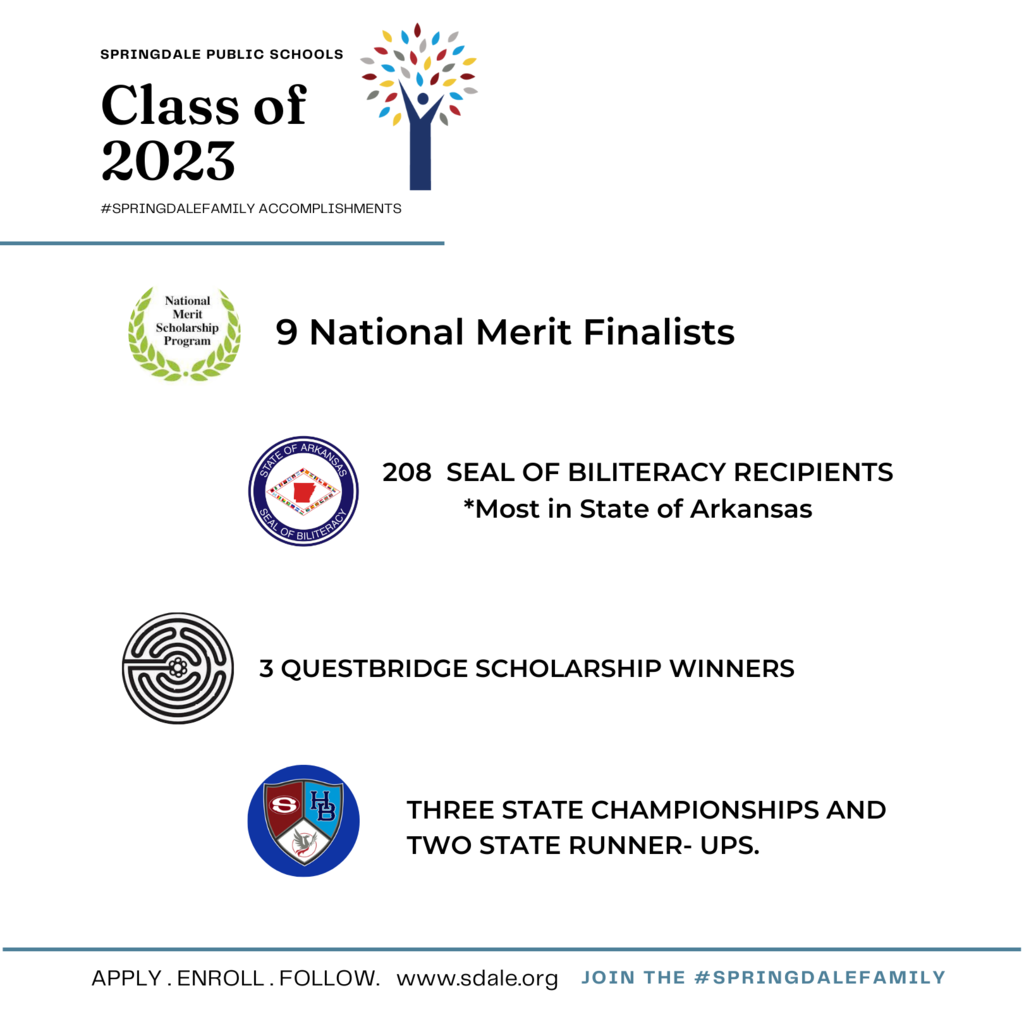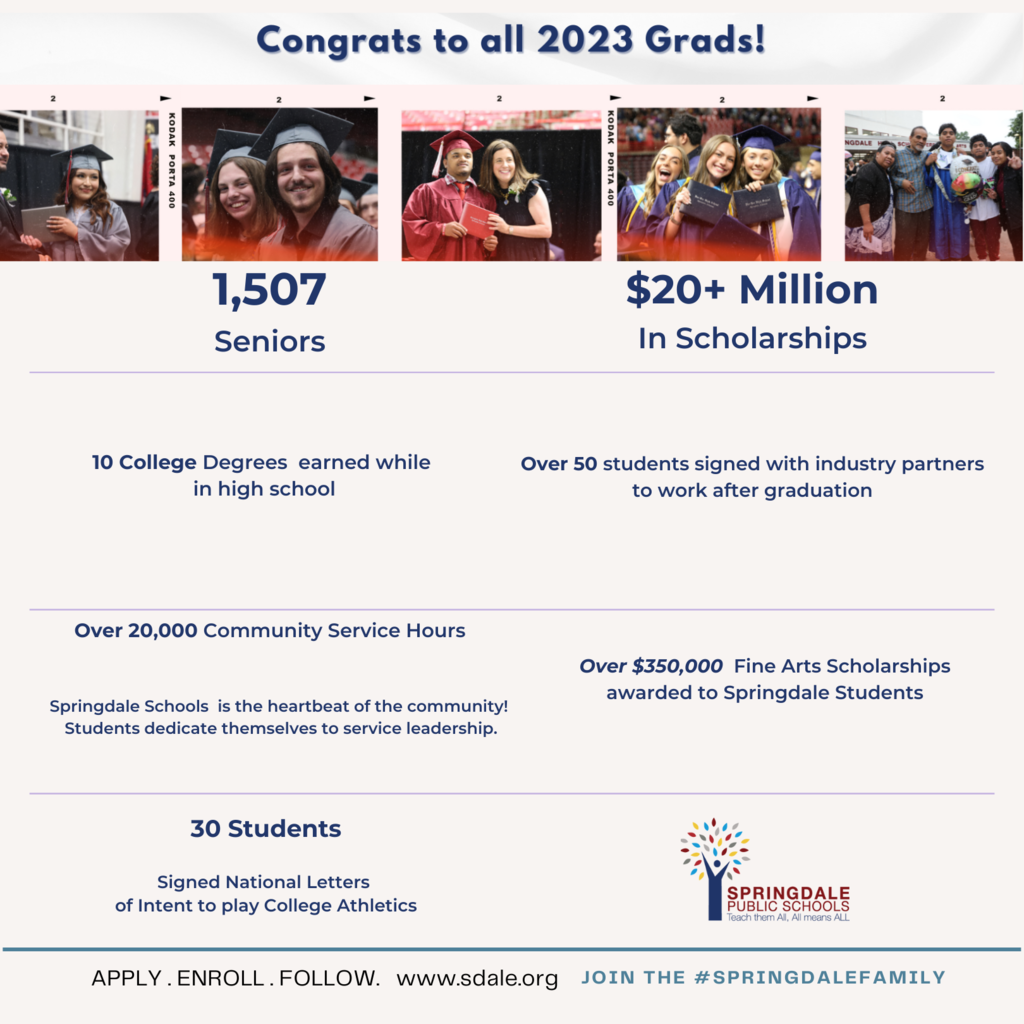 Thank you for a great school year! #SpringdaleFamily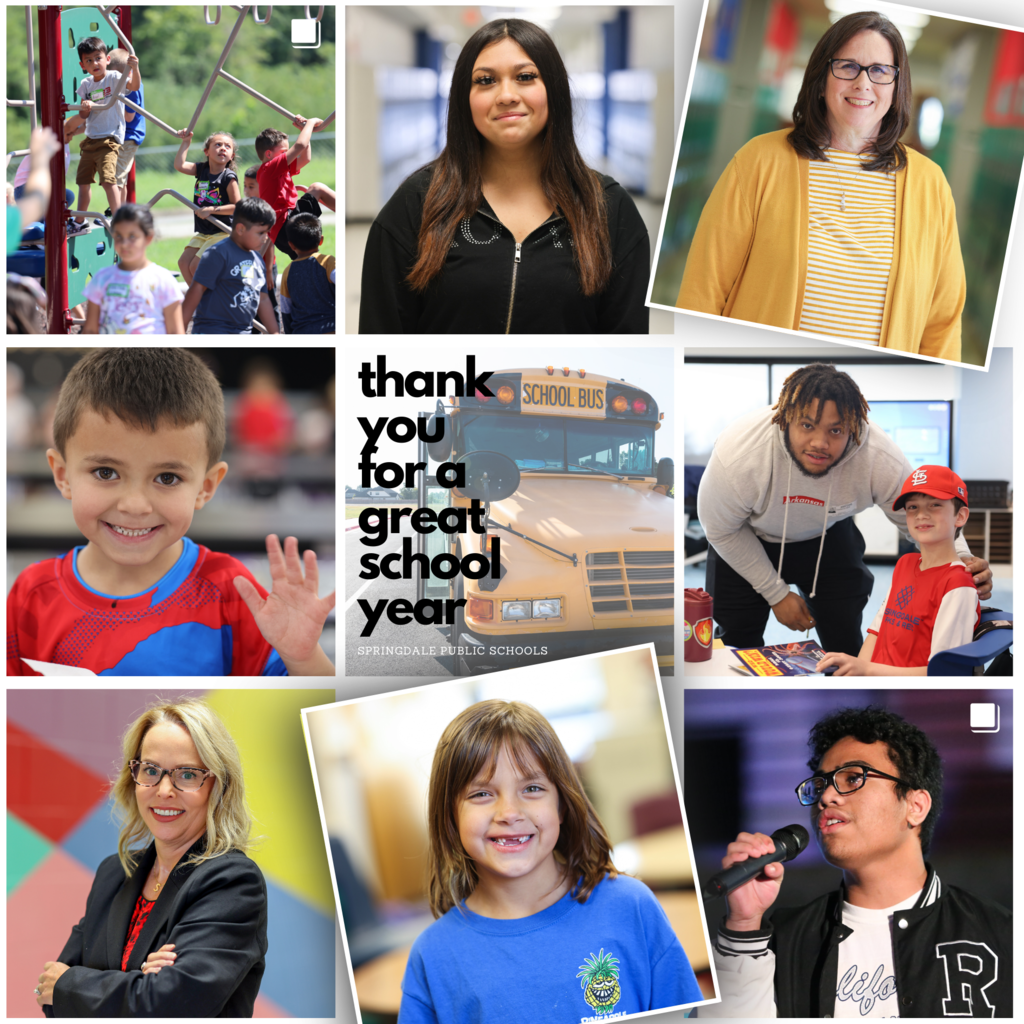 SUMMER MEALS | Free meal for all ages 18 and under! Please see flyer for dates and locations.

It's all smiles, games and fun today! Middle school students and faculty enjoy their last day of school! #SpringdaleFamily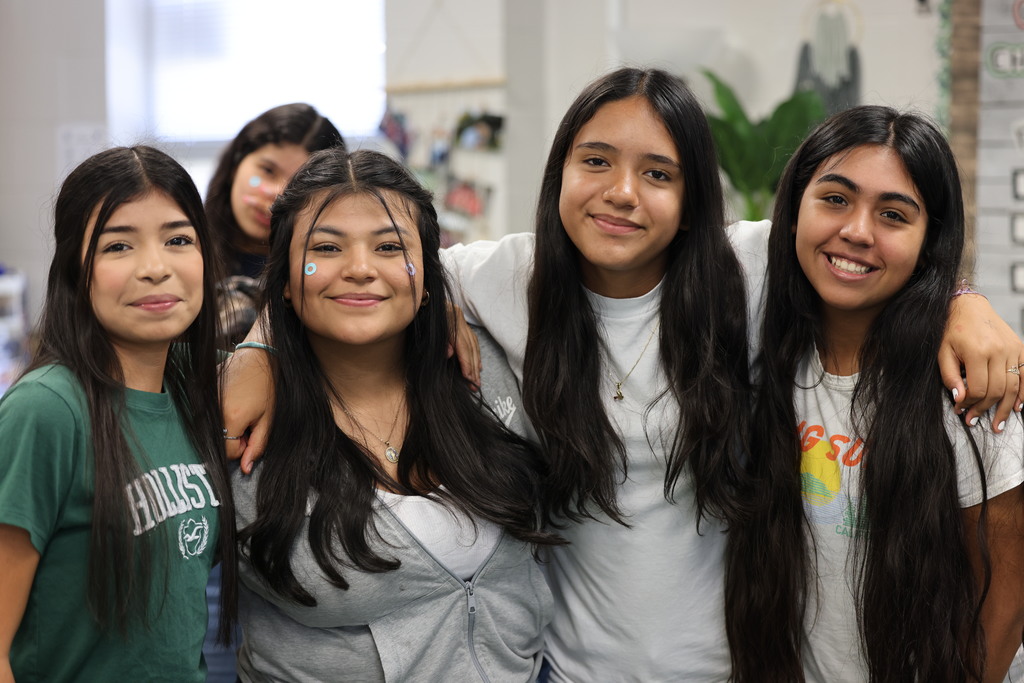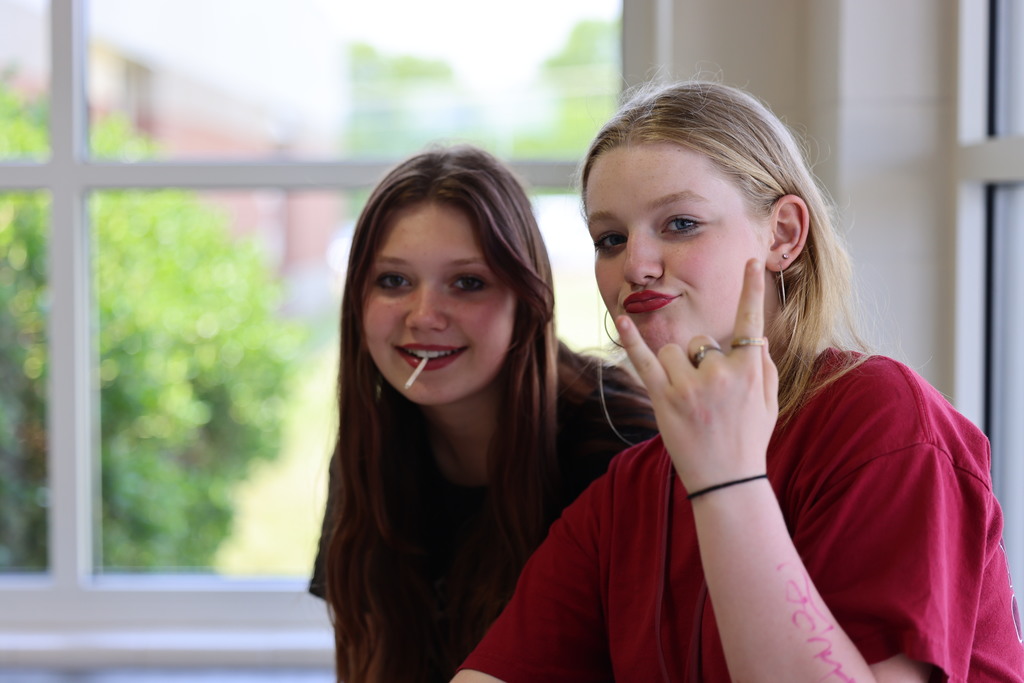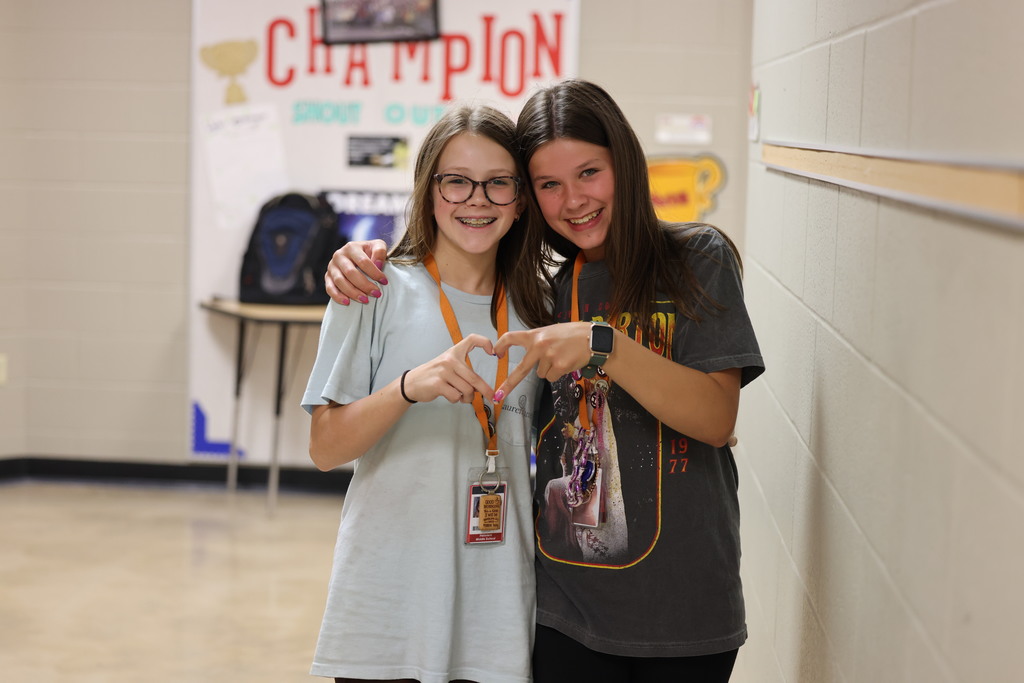 Don Tyson School Of Innovation | 6th Grade Year End Celebration Here's a glimpse into some of the amazing students 6th grade students at DTSOI as they celebrate their end of year festivities in Zone 210. #superphoenix #SpringdaleFamily
https://youtu.be/dN99TNfxPCM

Central Junior High School honored fallen servicemembers today through a Memorial Day ceremony and a tour of Fayetteville National Cemetery. About 140 students and staff members participated in the event, learning more about those who've served throughout NWA. #SpringdaleFamily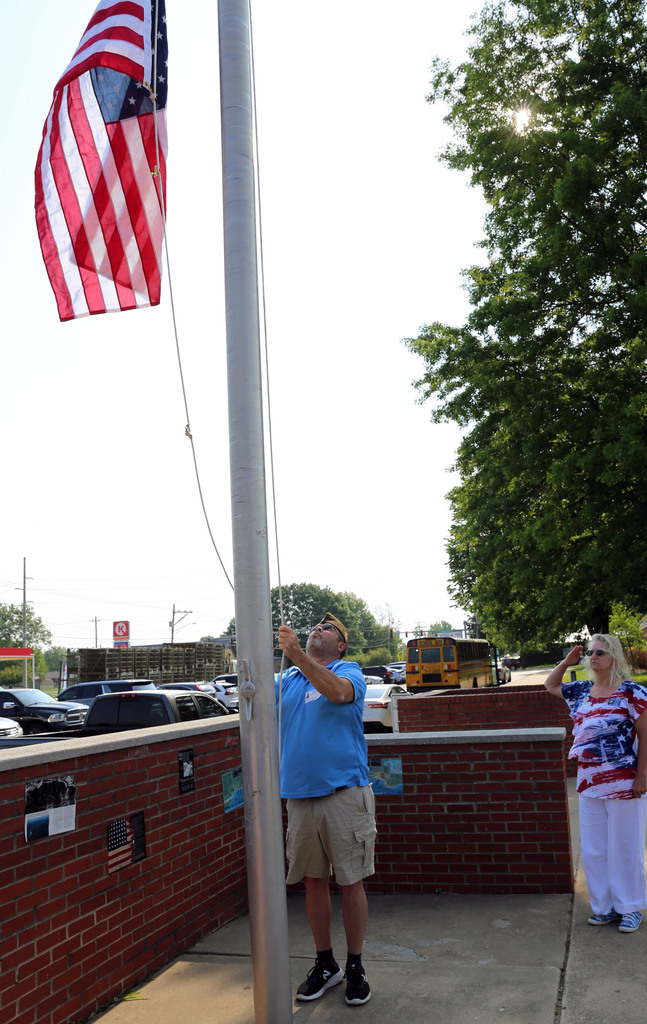 Lakeside Junior High School celebrated the last day of school with a Talent Show. Students danced, sang & played instruments. The show was capped off with a very funny skit by Assistant Principals Joel Lookadoo & Chris Harmon.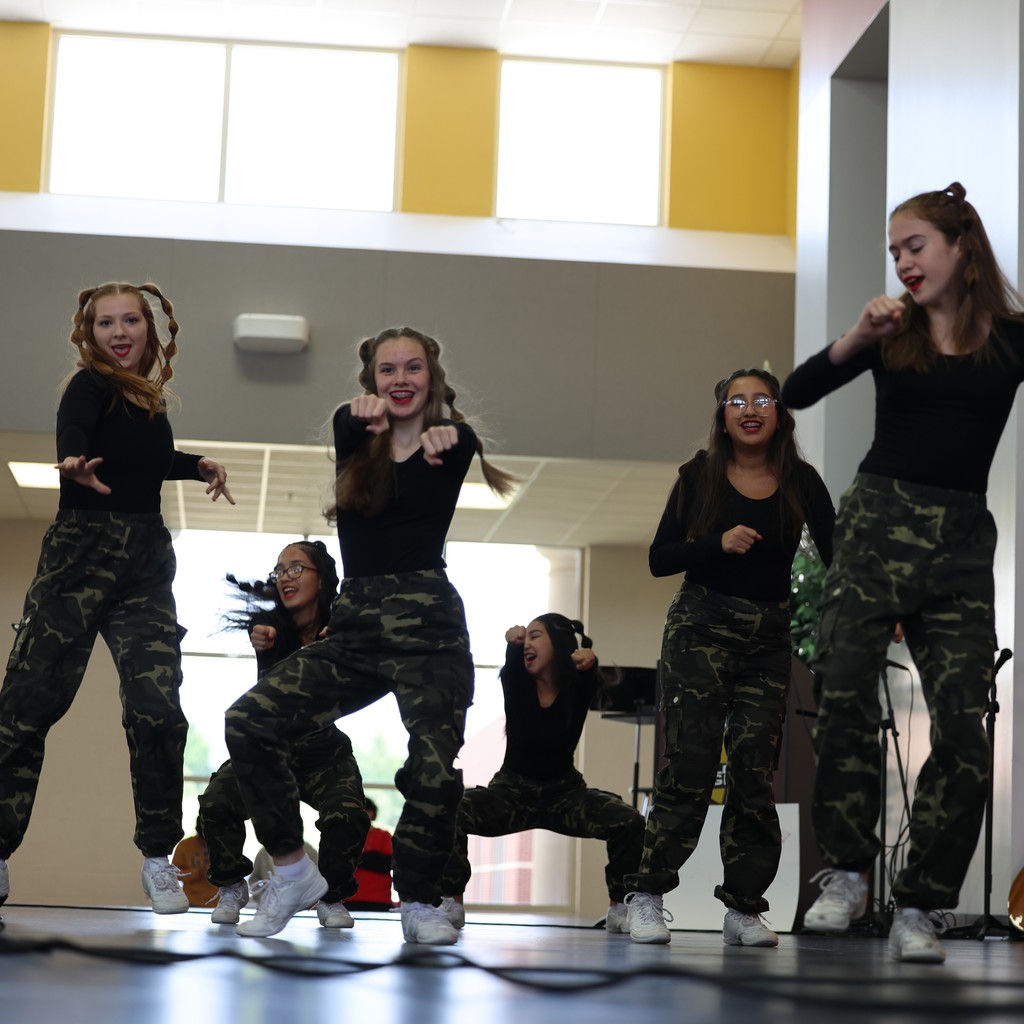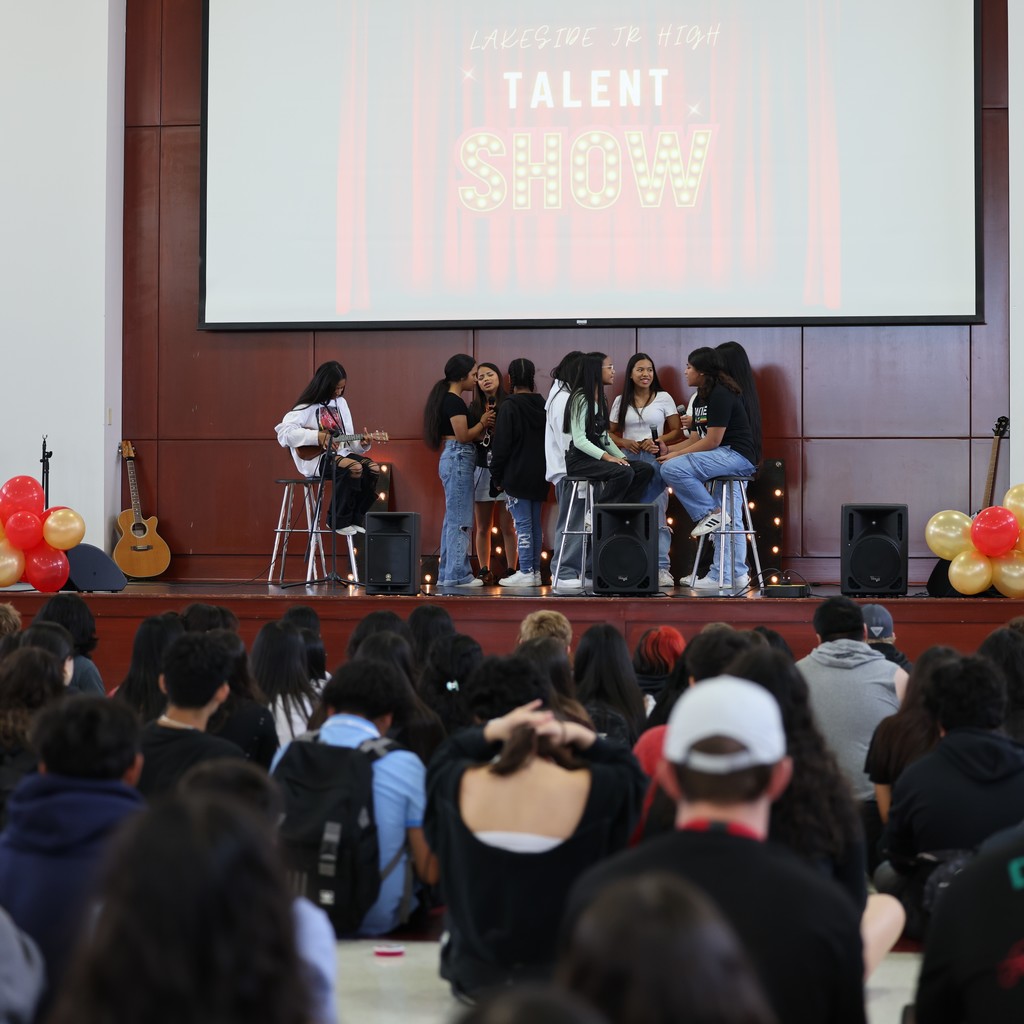 Lakeside Junior High School put on a Talent Show to celebrate the last day of school. Students danced, sang, and played instruments. The show was capped off by Assistant Principals Joel Lookadoo & Chris Harmon with a really funny skit.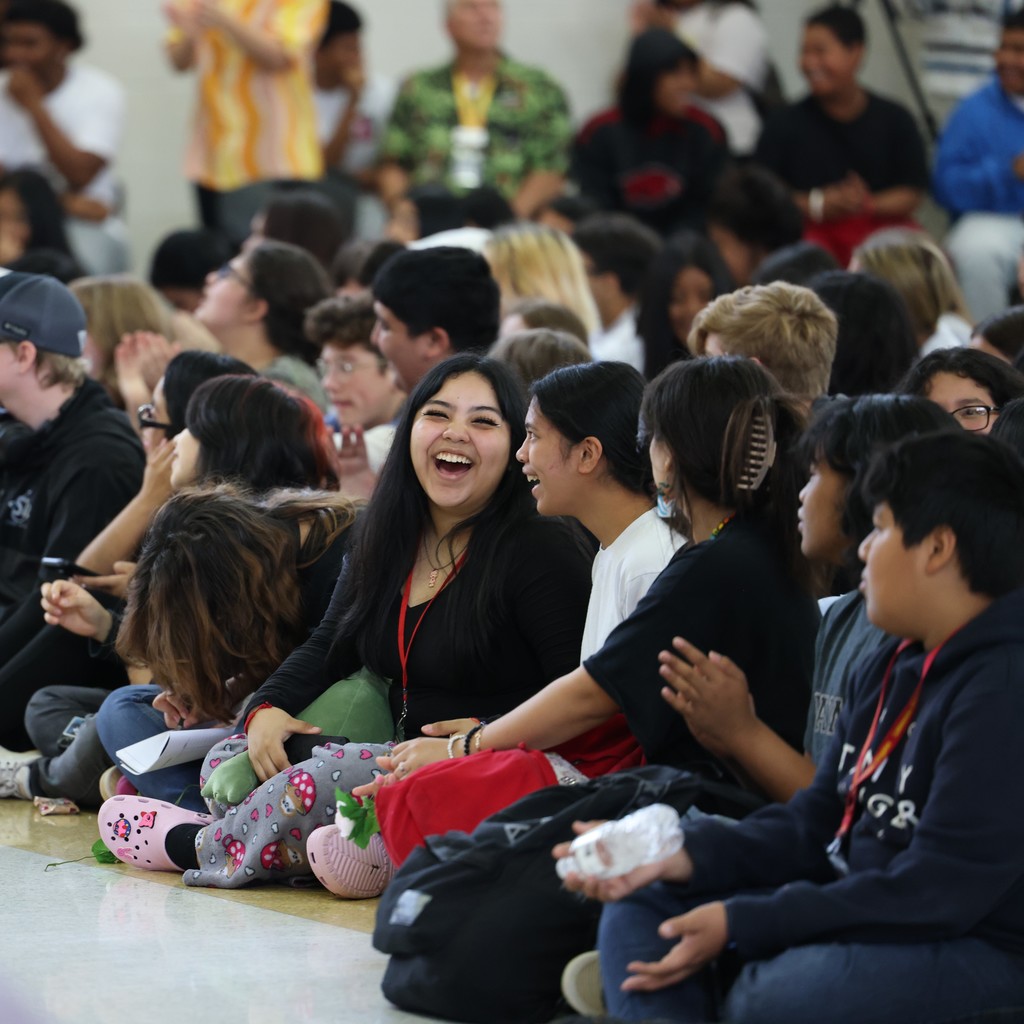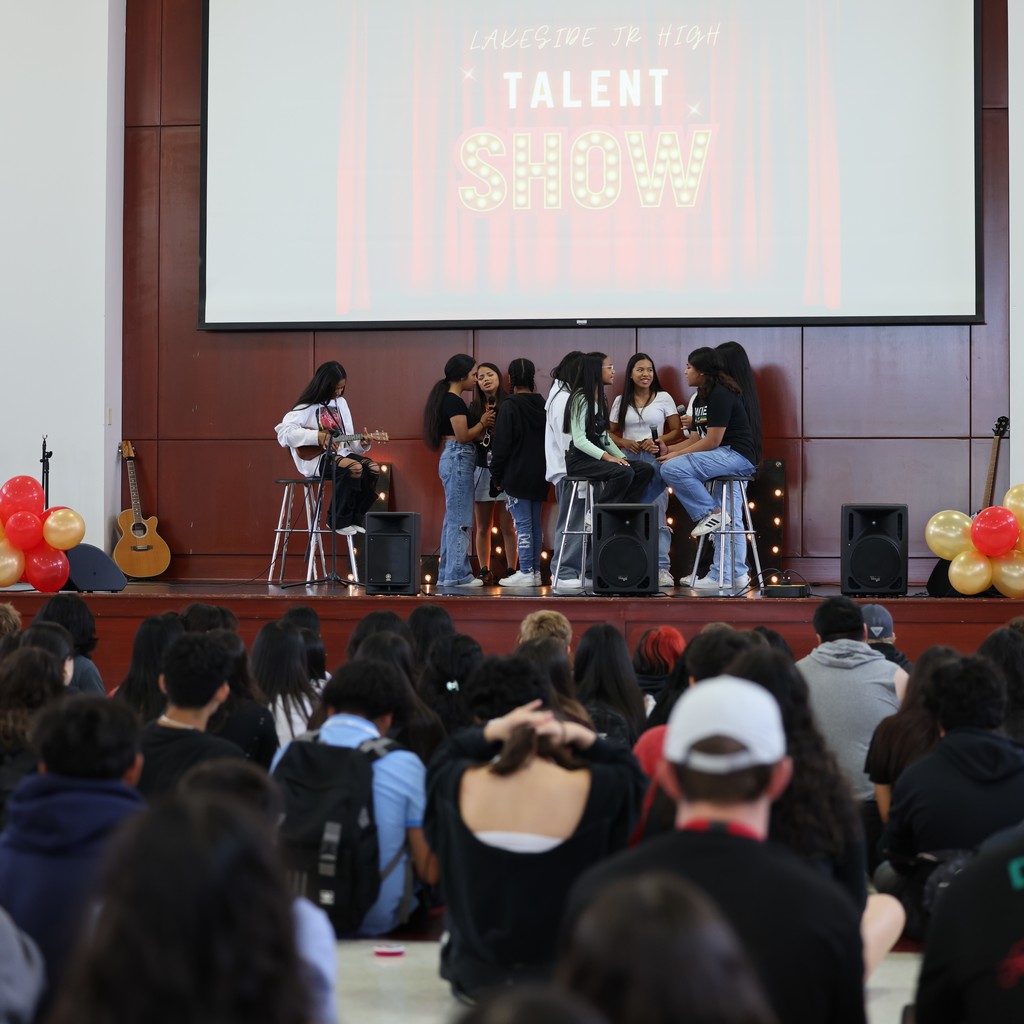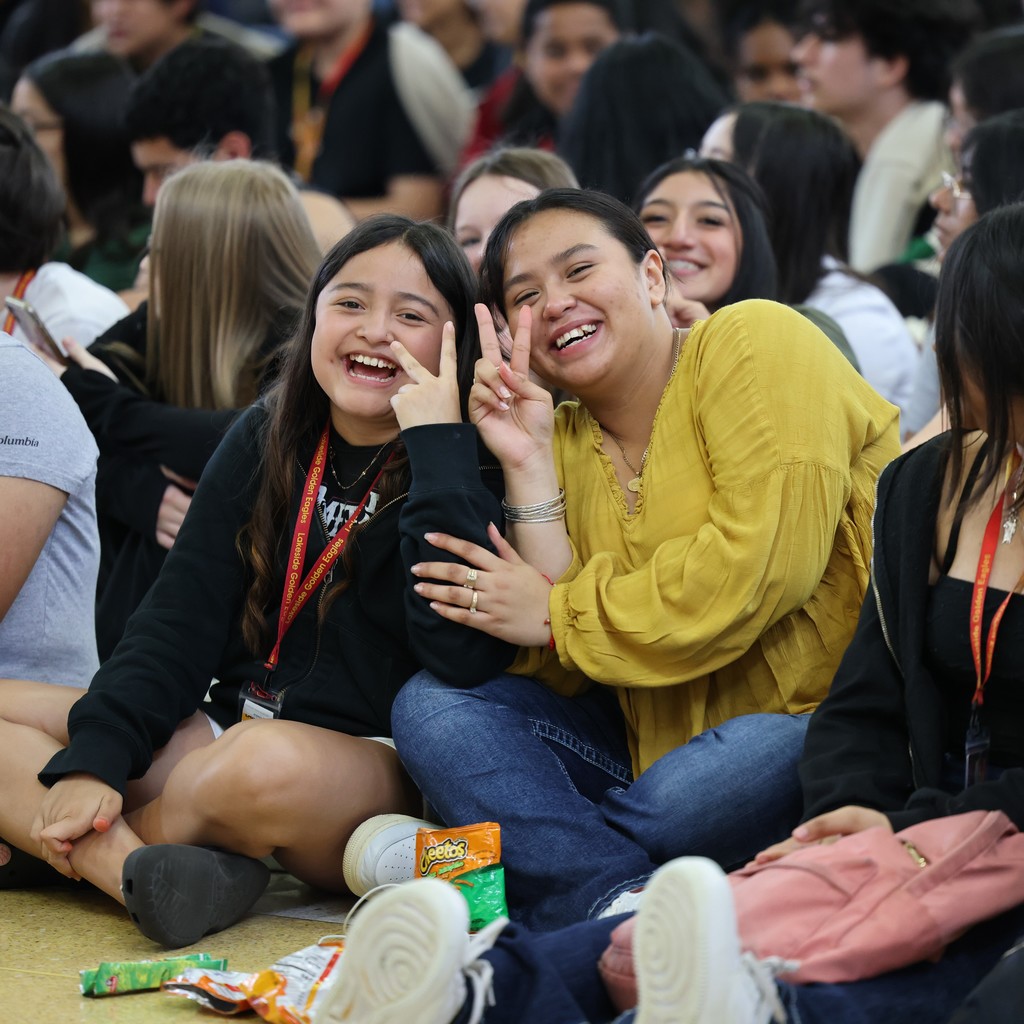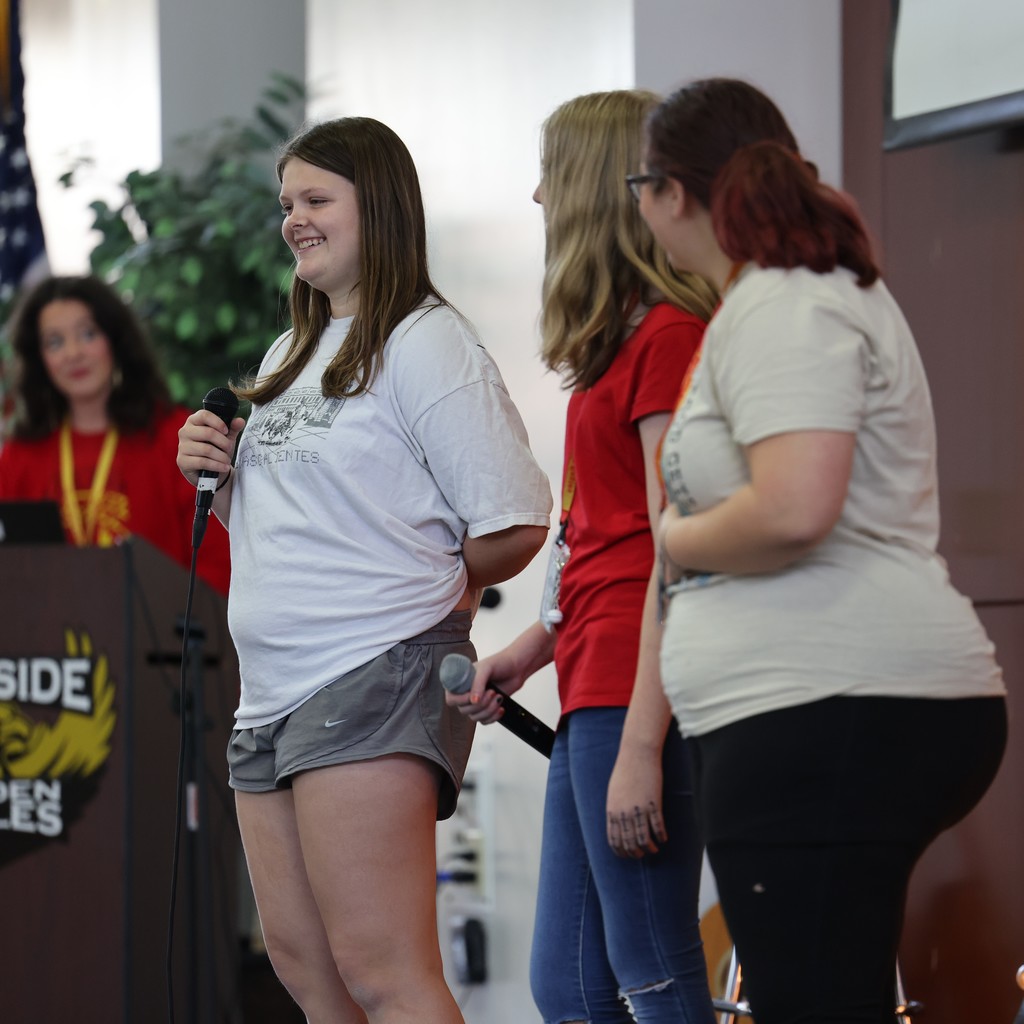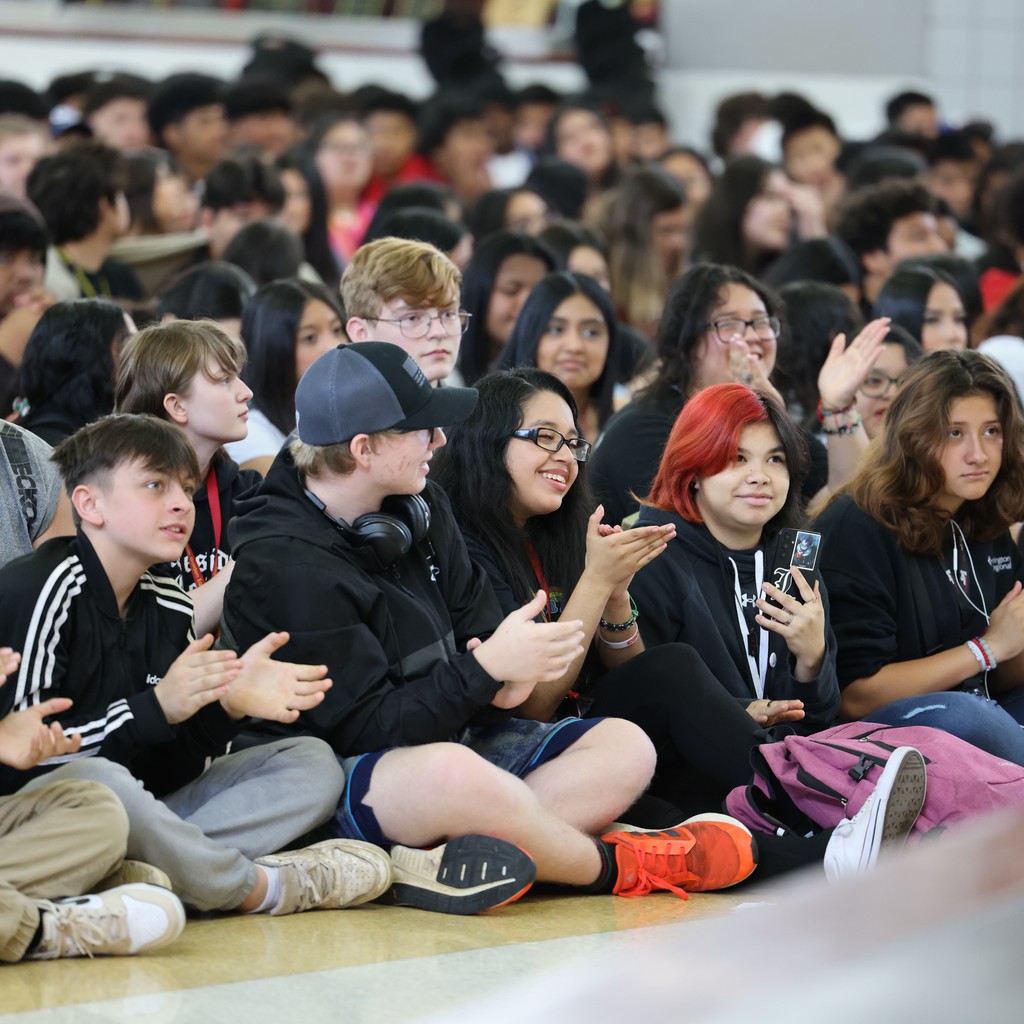 High school students enjoy their last day of classes and wrap up for the school year. We can't wait to see everyone back in the next school year and tell us all about their summer vacation! #SpringdaleFamily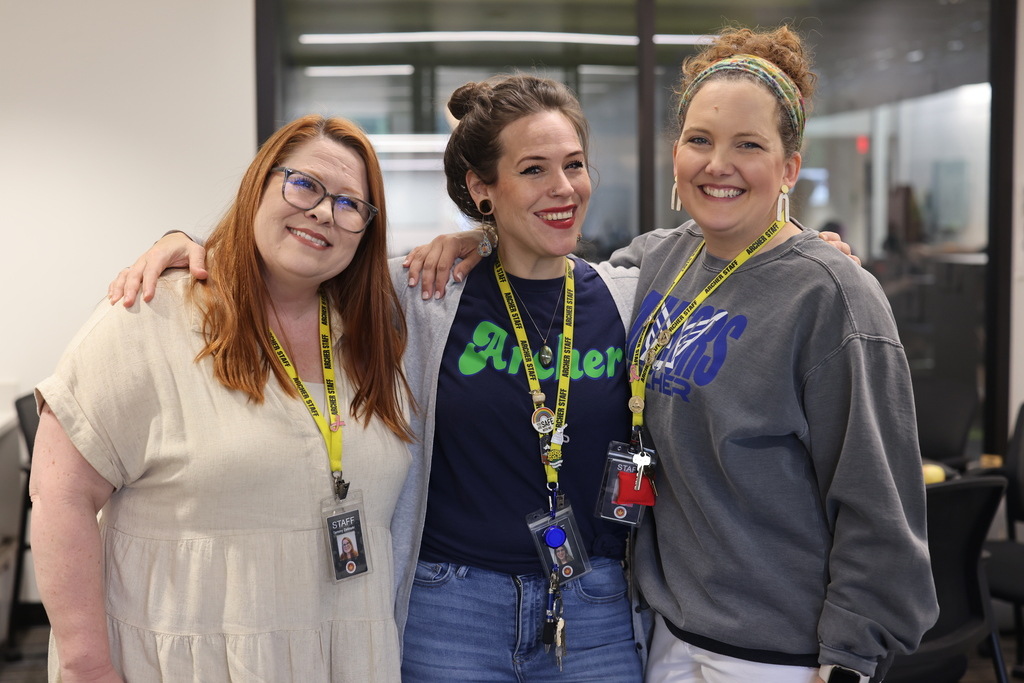 Bayyari Elementary PLC celebration day acknowledged the staff and students for all of their hard work over the past three years. Bayyari was recognized as a PLC Promising Practices school for program implementation and student achievement.
https://youtu.be/B7xROWdqT68

Bayyari Elementary recently completed the Professional Learning Community 3 year process to grow student achievement. This video recognizes the teacher's hard work for the past three years and provides some information on the process.
https://youtu.be/qgJaspepH50

Join us in celebrating the classified staff of Springdale! Thank you @Springdale Chamber of Commerce for putting together a fun evening of food and prizes! Our schools wouldn't function without YOU! Thank you for being an important part of the #SpringdaleFamily Thank you, APAC Central, Cargill, First Security Bank, McDonald's, Sam's Furniture and Walmart, for sponsoring this event!